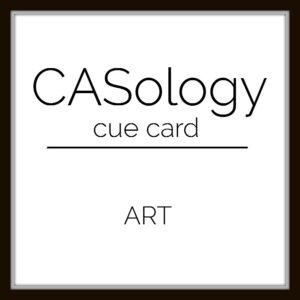 It's time for a new cue word over at CASology!  Bring on the paint, the ink, the glue!  All that stuff hidden in your stash!  Time to create to your heart's content!  Just keep it CAS!
This week, Rubber Dance Stamps is sponsoring us again and I chose to use some of their wonderful stamps from the Artist Plate set on my design!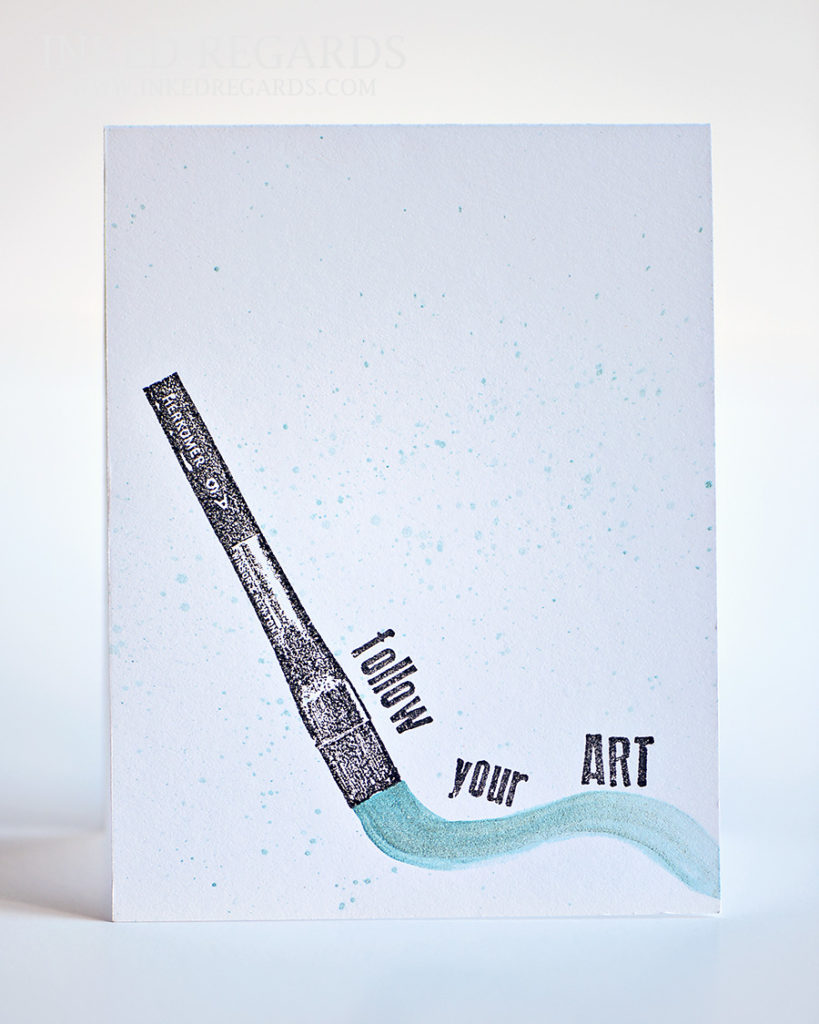 I stamped the paintbrush first and then watercolored a wavy line of sparkly paint.   I added a little watercolor splatter from my watercolor brush.  Art, after all, can be a bit messy sometimes!  The sentiment was cut apart to allow for a more random placement of the individual words.
I hope you'll take a little time visit the guest designer and design team member blogs!  There's lots of artsy inspiration this week!


Don't forget to link up your own clean and simple creation on the challenge blog by Monday by NOON (CDT) for your chance to win the prize from our sponsor, Rubber Dance Stamps!
Sorry for the extended silence here on the blog!  I've had lots on my plate the past couple weeks and yesterday was the first time I felt a trace of normalcy returning!  Then, DD had a rough night last night with an earache.  Life goes on.
Save
Save