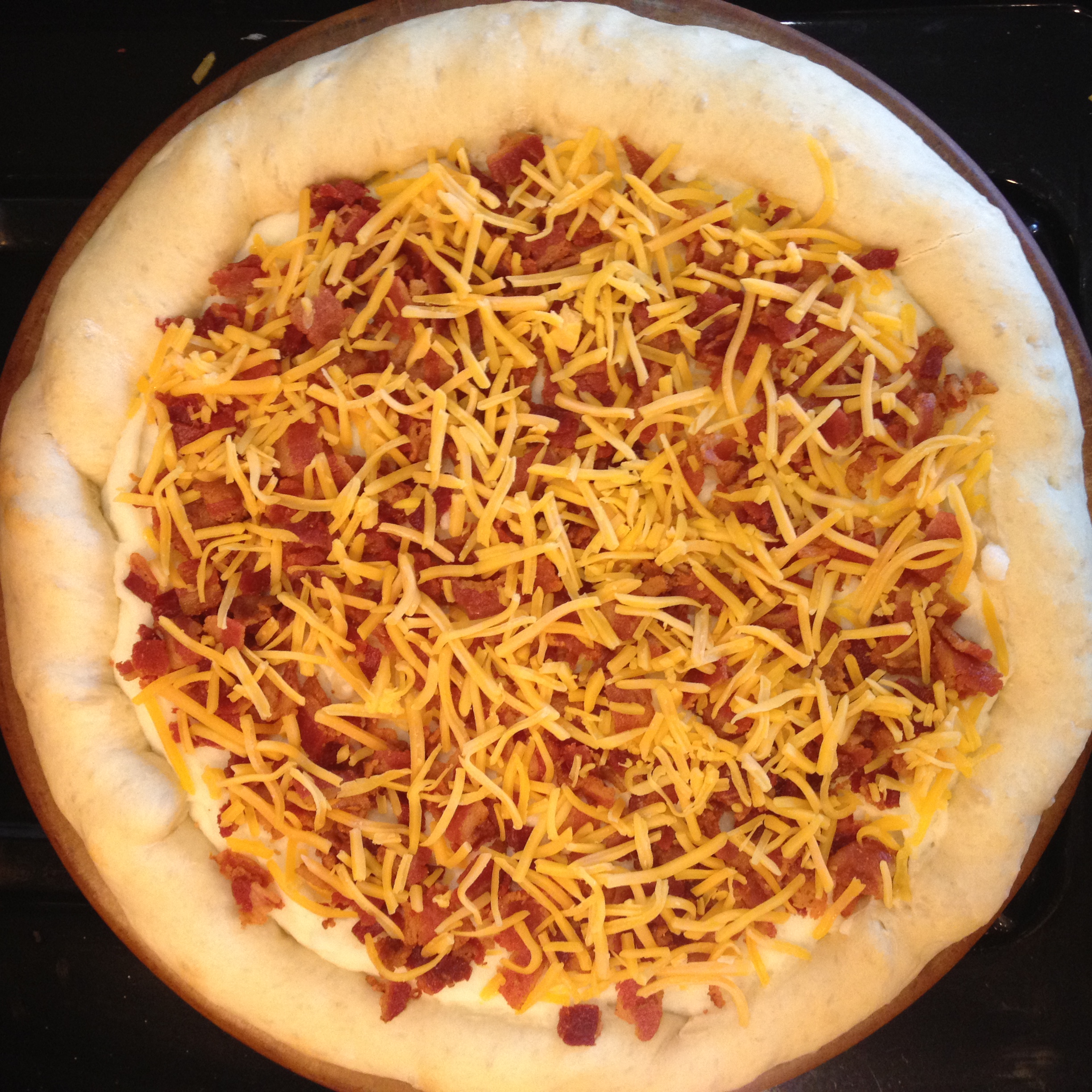 Happy weekend!  With the weather taking a cooler turn the past couple of days, I thought I'd share a recipe that's a family favorite!  Mashed potatoes and pizza don't seem like a likely pair, but they're the perfect match!  Seriously!  We typically have a fresh, tossed salad on the side to make up for the lack of veggies.
I always start out by making pizza dough in our bread machine, but if I need something quick, I've used a boxed pizza crust mix.  Homemade is my first choice, but we all know sometimes you do what you have to do!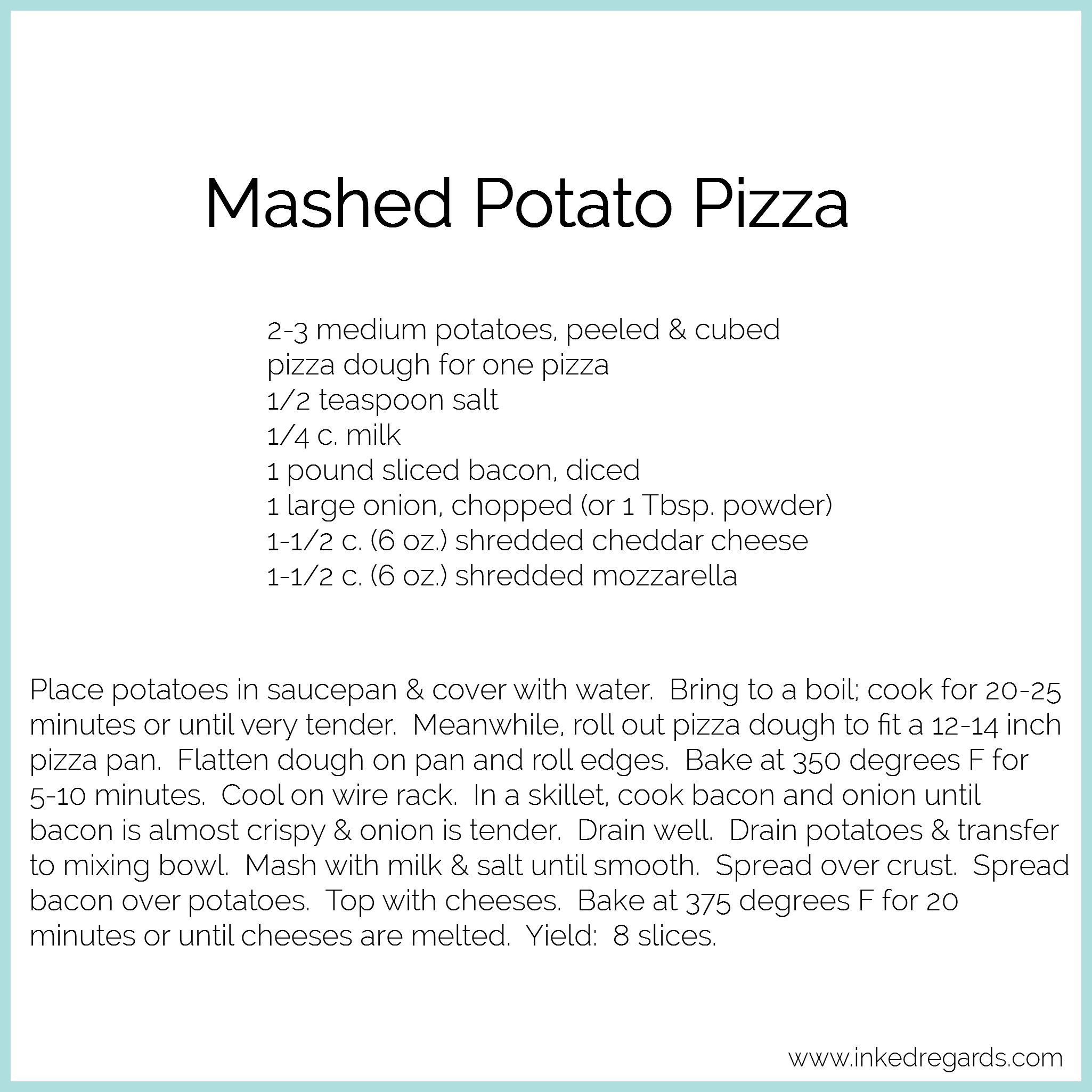 This is usually a winter meal for us, but given the recent cool down in our summer weather, we've been hungry for it again!
Enjoy!