A new week is here!  Mondays always feel like a new start to me and I love that!  Last week, dinosaurs were a big part of our days & I thought I'd share a few fun dinosaur things!
First, of course, a dinosaur themed card!  It always seems like I don't have baby cards to give with gifts when I need them, so this card will be going in my stash!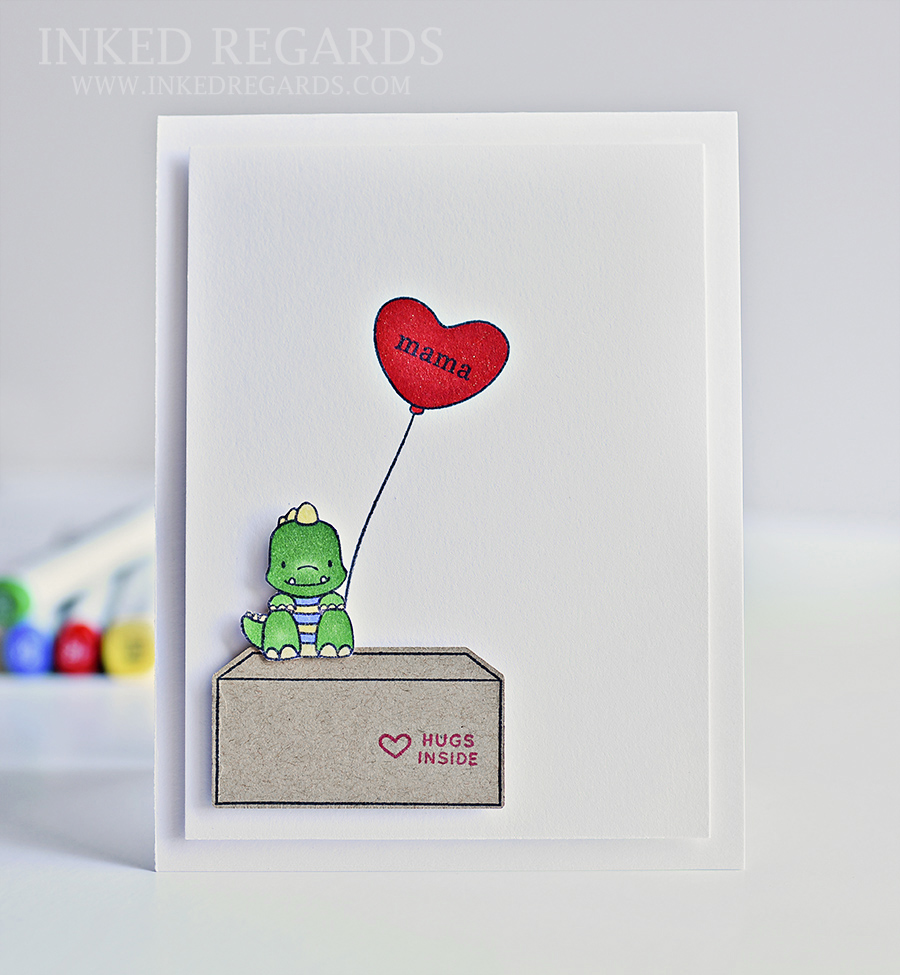 The current Simon Says Stamp Wednesday Challenge is to use animals.  I figured a dinosaur counts, right?!
ANIMAL MAGIC
I used the adorable dino from Mama Elephant Clear Stamp JUST HATCHED Set & perched him on top of a box image from Simon Says Stamps and Dies CUDDLY CRITTERS ACCESSORIES Set255CCA My Favorite and stamped the heart shaped balloon.   The baby dino's favorite word (also from the Just Hatched set) was stamped directly on the balloon before adding a touch of sparkle using a ZIG Wink of Stella GLITTER CLEAR Brush Tip Marker 025320.  Copic markers were used to color the images.  I had so much fun assembling this card and can't wait for someone to have a new baby so I can give it away!
Here's a closer look at the sparkly balloon:

On to our family's dinosaur fun…
Last Thursday, I took DS3 & DD to the local museum which recently added a dinosaur exhibit to their display.  I didn't realize just how big and how noisy the dinosaurs were going to be!  DD wanted carried through it all and DS3 hesitantly made his way through the arrangement of beasts on either side of the walkway.  In the end, each got to pick out a small stuffed dinosaur.  This is what DS3 chose.  He was quite enamored with his choice.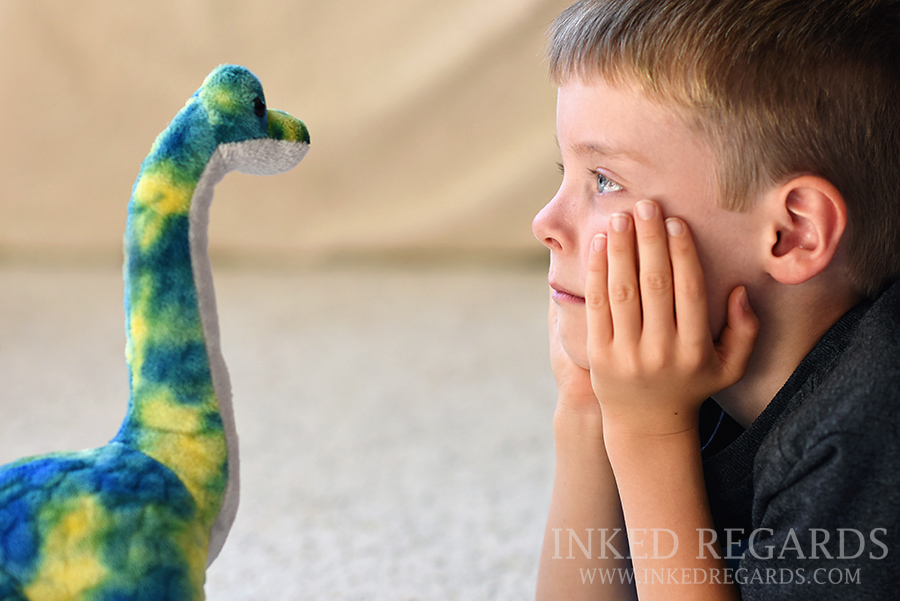 I also found a cool cookie cutter set, so it's a good thing we get a member discount!  We discovered a new recipe for cut out cookies that doesn't require refrigeration & they were quite tasty!  I'll admit, my hand was a bit sore after adding all the frosting details!

DS3 was a good sport last week, agreeing to be a model for me for an idea I had for a dinosaur photo.  I've never tried anything like this before, but it was fun!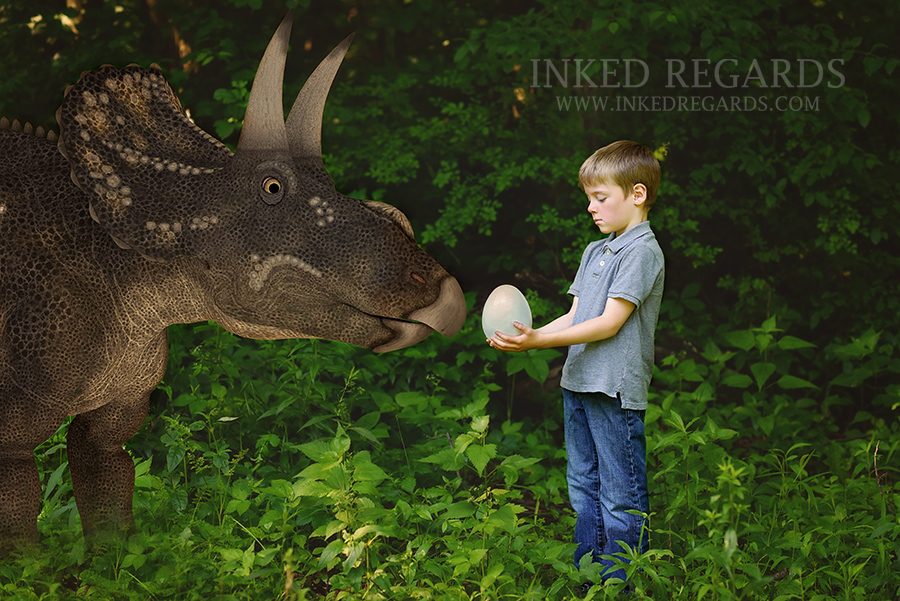 So there you have it!  Our dinosaur filled week!  I'm thinking a summer filled with themed weeks might be just what we need to make things a little more exciting and predictable during the next couple months!
Have a marvelous Monday!
Save
Save