I am excited to announce I am guest designing for Rubber Dance Stamps this month!  Bibi asked me if I'd like to and, of course, I said, "Yes!!!"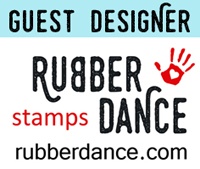 If you aren't familiar with Rubber Dance Stamps, you really need to go take a look in their online store!  There are so many wonderful, unique images!  I used stamps from the Textured Feathers set and the Happy Birthday set to create my clean and simple design.
The November Challenge on the Rubber Dance blog is to use turquoise, pink and purple.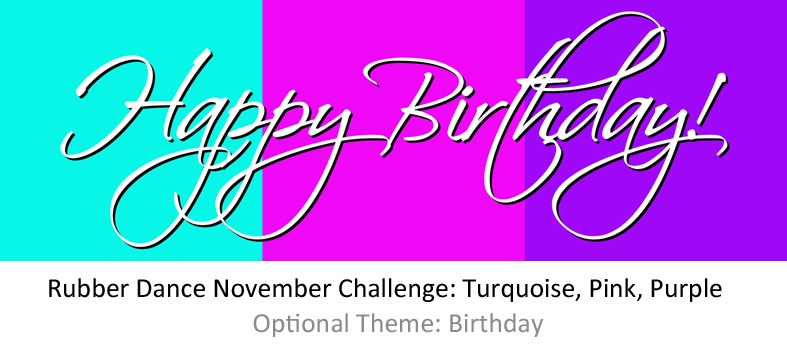 There is also an optional birthday theme and I played along with both the colors and theme on my design.  Head on over to the blog to check out all the details!