Just a quick little hello from my icy spot on the map today!  I had a little time last night to whip up a handful of cards for upcoming due dates on the creative calendar and was inspired by the weather to make a winter themed card too!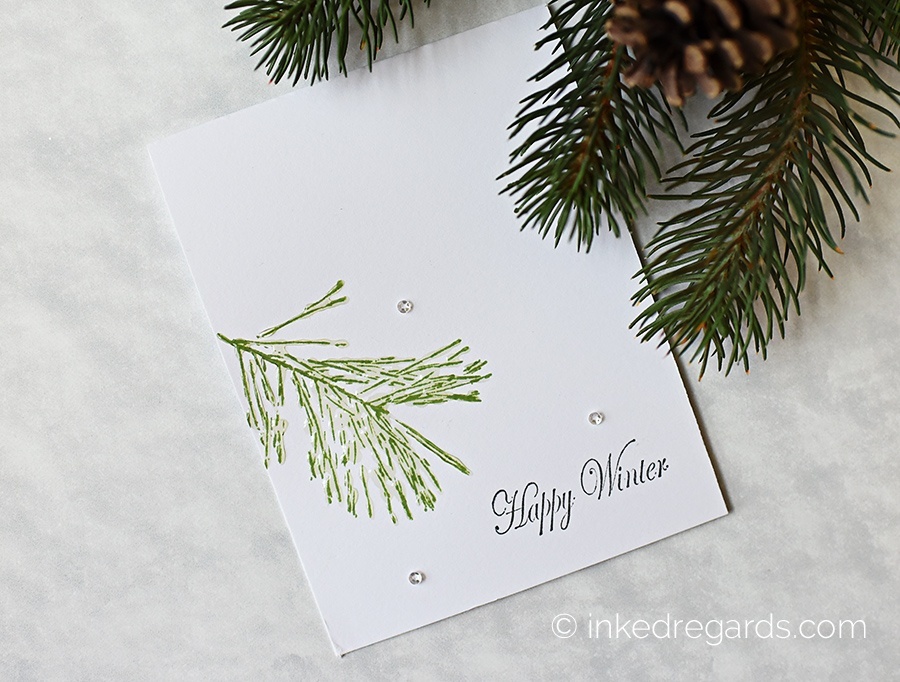 Rubber Dance Stamps was our sponsor for last week's FOREST challenge and I just had to use one of the pine images again from the Pines Fir Yew set!  So lovely!  Given that we are a bit iced over here right now due to freezing rain, I added Crystal Effects to the pine image to give it the look of ice.  I really like it!  I simply added three tiny, clear sequins as embellishments after stamping the pretty sentiment and called it good.
I hope your week is off to a good start!  It's looking like we'll be thawed out in a day or two and we're looking forward to unseasonably warm temperatures later in the week!  The weather this winter has been a little strange.
Happy Monday!